University of Trento, Department of Mathematics
---
Robert Nürnberg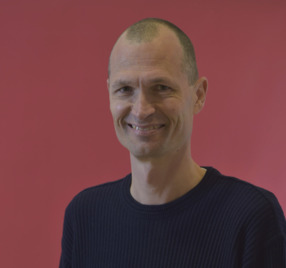 Associate professor

---
| | |
| --- | --- |
| Room No: | 269 |
| | |
| Telephone No: | +39 0461 281619 (office) |
| | |
---
Research interests
Numerical Analysis, (Nonlinear) Partial Differential Equations, Finite Element Approximations
Geometric Evolution Equations, Free Boundary Problems, Scientific Computing
More details on my research page.
---
Recent and upcoming organised events
Invited organiser: Minisymposium Numerical Methods for Geometric PDEs, FBP 2021, Humboldt University, Berlin, 13--17 September 2021.
Invited organiser: Theme session Numerics for Free Boundary Problems and related topics, FBP 2017, Jiao Tong University, Shanghai, 9--15 July 2017.
Organiser: Workshop Biological Membranes: Modelling, Analysis and Numerics, Imperial College London, 7--8 January 2016.
---
Preprints
Publications
---
Selected Talks
---
Former PhD Students
---
Miscellaneous
---
Robert Nürnberg [Google Scholar, publons, Scopus, MathSciNet, zbMATH] Last changed on 30/11/2021